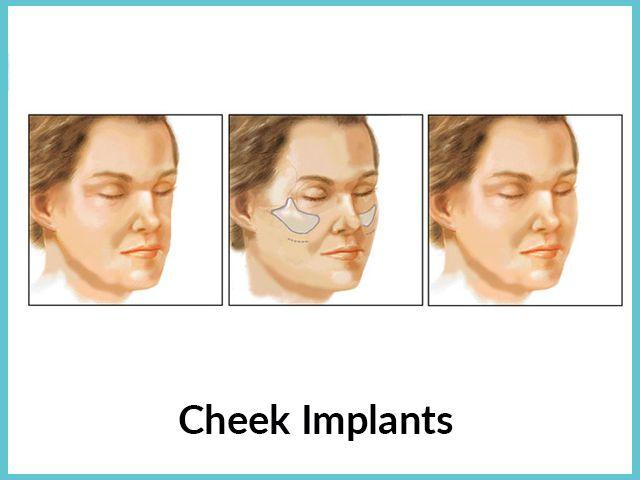 WHAT IS CHEEK AUGMENTATION?
Full, defined cheeks are a sign of youth and beauty, but over time the face loses fat, causing the cheeks to become flat and saggy, giving way to a sunken-in look. Although some are born with naturally high cheekbones, achieving the look of sculpted cheeks can be accomplished through both nonsurgical and surgical treatments that focus on restoring plumpness, volume and definition.
CHEEK IMPLANTS - CHEEK AUGMENTATION
Along with fat grafting, cheek implants are another option for restoring youthfulness more permanently. Silicone implants, ideal for someone who wants to add a lot of volume as opposed to a slight increase, add fullness and create a lifting effect.
Cheek implants are a permanent solution to cheeks that have gone flat with age or are hollowed. It may just be that changes in our bones, coupled with gravity and other aging factors, lead to sagging and wrinkled skin. When the skin becomes slack and the bones change in size, the skin and muscles cannot drape over the bone properly.