Do You Want Your Youth Back ?
Fill the Form & Take 1st Step towards it!
Double chin is medically called submental fat pad or jowls. There is excess fat accumulation in the chin and jowl area causing visible loss of contour to the mandible. Generally related to obesity, it may also be present in individuals who are not fat. The cervicofacial angle of the youthful neck is around 118 degrees and with the collection of submental fat there is obvious decrease in cervicofacial concavity. An undefined mandibular border is also indicative of aging.
It would not be a surprise to note that 25% of the liposuction is conducted in the submental area usually in association with facelift procedures.
Candidates for removal of double chin present with generalized severe or even mild obesity, excess and isolated submental fat and periocular wrinkling.
What are the causes of double chin?
Sagging jowls or double chin not only makes you look older but also completely alters the way you look. Some of the contributing factors to sagging submental fat are genetic, environmental, natural aging process and repetitive facial expressions. As you age vital components of the skin such as collagen and elastin are lost and gravitational forces take a toll on your skin. This pull causes sagging of the skin and there is no protein in the skin to keep it firm.
The Procedure
The development of the double chin is distressing for a lot of individuals. Some folks have it and are not essentially overweight. Whether the double chin is mainly fat or skin and fat, we help you determine the most effective treatment strategy for this issue.



What are the treatment options?
If you are somebody who struggles with additional facial fat, you might be eyeing for ways to shrink the appearance of a double chin. Chin fat reduction can be accomplished with a range of approaches. You may first try a couple of diverse exercises to tone the region around your chin and decrease fat stores. These workouts are very effective, but it might be a while before you see any outcomes. Your chin obesity or turkey neck might not totally go away with this technique. Plastic surgery for chin obesity reduction however, will eliminate all of the problem areas. This is a speedy and simple surgery. Liposuction can be used to throw out any superfluous fat stocks causing your problem. Moreover, a chin left can help to confiscate any excess skin in the affected zone. Surgeons judiciously pull the skin tight around your neck region, confiscating any drooping skin.
About
Double chin surgery recommendations are based on your skin quality and desired effects.
People aged 20 to 50 who have more elastic skin may benefit from neck liposuction. This procedure removes excess fat, but it won't improve skin quality.
Neck lift surgery can correct a double chin, as well as sagging or loose skin on the neck.
Submentoplasty is a surgical approach that's somewhere in the middle of these two and involves liposuction and small incisions under the chin. Some doctors call it a "mini" neck lift.
Sometimes, doctors perform a neck liposuction and a neck lift together. They may also suggest these procedures along with a facelift or chin augmentation.
Safety
Doctors can perform chin liposuction under local anesthesia.
Doctors can perform submentoplasty under local anesthesia with or without sedation.
Doctors can perform neck lift procedures under general anesthesia or via sedation with intravenous (IV) medications.
Side effects can include swelling, bruising, loss of facial sensitivity, pigmentation changes to the skin, infection, and facial asymmetry.
Convenience
Most people can return to work within one to two weeks.
A person can usually return to normal activities faster with liposuction compared to a more invasive neck lift.
Efficacy
If a person maintains a consistent weight, the effects of chin liposuction are permanent, according to the American Board of Cosmetic Surgery.
Length of duration for neck lift results depend on a person's skin quality and surgical approach. Your surgeon will discuss this with you before surgery.
What is double chin surgery?
When it comes to skin aging, the neck is one of the first places to show age, and, for some people, fat is more likely to collect under the chin. This extra fat and loose skin can affect their overall jaw and facial profile.
A plastic surgeon can correct a double chin using any of the following procedures:
Chin liposuction. This procedure removes excess fat from under the chin.
Submentoplasty. This surgery combines chin liposuction and smaller incisions under the chin to tighten muscles.
Neck lift. This surgery, called lower rhytidectomy, involves removing excess skin or tightening the neck skin muscles to give the face a more contoured appearance.
All procedures can reduce the appearance of a double chin. However, you may not be a good candidate for liposuction or submentoplasty if your skin isn't very elastic and has a loose or saggy appearance. When this is the case, a doctor will usually recommend a neck lift.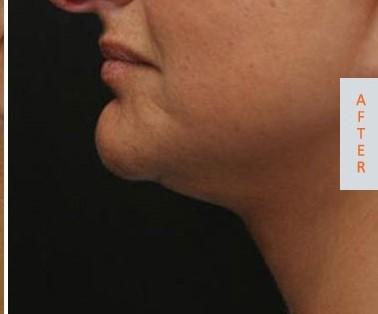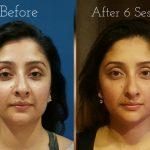 Do You Want Your Youth Back ?
Fill the Form & Take 1st Step towards it!