Do You Want Your Youth Back ?
Fill the Form & Take 1st Step towards it!
Liposuction Surgery or fat reduction surgery is cosmetic and corrective surgery which helps in body contouring as well that involves the removal of excess of unwanted fat from various body parts with the help of special medical instruments. Excess of fat is stored in special tissue called adipose tissue and inside the body. In human beings additional unused fats or lipids gets stored beneath the skin mostly around abdomen or belly or stomach, tummy, hips, thighs , buttocks, love handles, saddle bags or outer thighs and other parts of body. With advent of advancement the recovery time and liposuction cost both have reduced.
Has been successfully used for all skin types including tanned skin
Possible on the entire body e.g. facial, underarms and
bikini area
Cost effective
Non-invasive and almost painless
How Liposuction surgery is performed?
It is performed with special sterilized instrument called cannulas inserted into fatty tissue. With the help of well defined incisions marked externally on skin of identified area and the help of suction tube, fat along with some other fluids is sucked out by vacuum pump. Medicated fluids may be injected to get more results. Mostly local anesthesia is given or applied on the skin. This procedure can be done from different parts of body simultaneously. You need not to stay in clinic overnight after the procedure. Swelling and bruising are common soon after the surgery on skin and are temporary. Swelling and bruising decrease slowly and gradually. Weight loss effects are felt immediately by the patients however the new shape with noticeable changes is visible only after few weeks of liposuction.
Various Techniques used for Liposuction
There are many techniques used for liposuction, we're sharing the ones that are most commonly & safely used. Our Surgeons have paramount experience in conducting liposuction with great results.
Suction Assisted Liposuction
This is the most commonly used method of liposuction, wherein a small incision is made through which the cannula goes inside to remove fat. The cannula to & fro movement aid to breaking fat cells. This procedure can also be carried under local anaesthesia using tumescence
Laser Assisted Liposuction
In this technique lower-energy laser waves are used to melt the fat with use of fibre threaded cannula. This technique has known to cause lesses bleeding.There are many devices now available but most good surgeon still prefer Suction-assisted because of better results & lesser fibrosis.
Ultrasound Assisted Liposuction
In this technique, ultrasound vibrations are used which burst the fat cells and hence liquifying them. There on they are removed through a micro-cannula. This is a good choice for working on more fibrous areas, like the upper back or male breast area
Advantages Of Liposuction
Proper and balanced physical appearance due to reduction in volume
Easy and comfortable locomotion due to weight loss
Very helpful in sitting, standing, walking and maintaining other postures
Reduction in stress and strain over other body parts such as stomach, liver, kidneys, bones and muscles that help them functioning normally and efficiently
Leads to tightening of skin with more attractive, younger and lighter look
Helps in getting rid of excess of fat and ultimately reduces body weight
Exercises become a lot more easy to do and have effective high yields
Wide range exercises and sports can be enjoyed very well
Successful, happy sexual life can be achieved by losing fat from lower abdomen or Mons pubis near pelvic region in men and women.
Leads to tightening of skin with more attractive, younger and lighter look
Other Aspects Of Liposuction Surgery
Indications
Removal of Excess fat deposists
Cases of Gynecomastia
Breast Reduction, facelift
Combination with abdominoplasty
Body contouring
Side Effect
There are only few minor side effects like discomfort, annoying, and even painful. Some of them include: Bruising, Swelling, Scars, Pain Numbness, Post-operative weight gain and Limited mobility.
Complication intra-op
Liposcution is no different from any other surgery and there are certain risks beyond minor side effects. Though the patient section is very carefully done but likelihood of complication increases in large cases.
Post-op
Patient need to wear pressure garment for 4-6 weeks.
Frequently Asked Questions
The concept of liposuction is surprisingly simple. Liposuction is a surgical technique that improves the body's contour by removing excess fat deposits located between the skin and muscle
Tumescent liposuction designates a form of liposuction that uses tumescent local anesthesia. The tumescent technique for liposuction totally by local anesthesia has eliminated the greatest dangers associated with the older forms of liposuction.
We usually get patients with age over 21 years. Though it is advised to address your hair loss problem as soon as possible.
The fee for liposuction usually depends on how many areas are treated by liposuction. When only one area is treated by liposuction the fee is less than when multiple areas are treated.
A good candidate for liposuction is defined as any person who has realistic expectations, is in good health and is likely to be happy with the results of liposuction. Although liposuction can often provide very substantial improvements, it is rare for liposuction results to be absolutely perfect.
After liposuction, the new body's shape is more or less permanent. If a patient does gain a moderate amount of weight after liposuction, then the figure will simply be a larger version of the new body shape. Fat cells that are removed by liposuction do not grow back.
The most frequently treated areas for women are the abdomen, breasts, hips, outer thighs, anterior thighs, inner thighs, knees, arms, buttocks, cheeks and neck. In men, who comprise about 15% to 25% of liposuction patients, the most commonly treated areas include the chin and neck area, abdomen, flanks ("love-handles"), and breasts.
The most dangerous aspect of liposuction is an attitude that ignores the risk of doing too much liposuction on a single day, or disregards the risks of doing multiple unrelated surgical procedures on the same day that liposuction surgery is performed. As judged by current worldwide experience, liposuction is amazingly safe. Rare problems that can potentially occur with any surgical procedure include infections, bleeding, skin ulcerations, and nerve injury.
Decisions about liposuction should not be based solely on the cost of liposuction. The cheapest procedure might mean that the surgeon does the procedure quickly and incompletely. You should feel free to ask any question you have about liposuction. In fact, it is the patient's responsibility to make sure that all important questions have been asked and answered before making any final decisions about having liposuction
Liposuction is most commonly performed by surgeons who have acquired special training in the techniques of liposuction. Surgeons who perform liposuction or other cosmetic surgeries are called "cosmetic surgeons."
Liposuction can be performed in a doctor's office, in an outpatient surgery center, or in a hospital. A safe surgical facility for liposuction must be able to minimize the risks of surgical infections. Surgeries should be done in operating rooms that maintain high standards for cleanliness.
Tumescent liposuction totally by local anesthesia is the safest form of liposuction. Liposuction using general anesthesia or heavy IV sedation is somewhat less safe than liposuction totally by local anesthesia. Microcannulas permit smoother results after liposuction. A liposuction cannula is a small stainless steel tube that is inserted through an incision in the skin and removes subcutaneous fat.
When liposuction is done totally by local anesthesia, patients can usually depart from the surgical facility within 30 minutes of the completion of surgery. When general anesthesia is employed, then patients usually require one to three hours of post-anesthesia observation before being discharged home. Most patients can return to a desk-type job with two days after tumescent liposuction. Because of the significant decrease in swelling, inflammation and pain after tumescent liposuction, patients are able to return to normal physical activities very soon after tumescent liposuction.
During the two days immediately after liposuction, the amount of pain experienced depends on the type of anesthesia used for liposuction. Soreness is usually the most intense 2 to 4 days after liposuction and then decreases steadily. The tenderness and soreness typically is quite bothersome for up to 4 weeks, but gradually subsides over the following next 4 to 8 weeks.
How does Liposuction Affect the Appearance of the Skin? Does Liposuction
The appearance of skin after liposuction depends on the skin's elasticity. Skin with good elasticity should look smooth and natural after liposuction. Scars are not a common problem with modern liposuction which uses very small cannulas (microcannulas) and thus only very small incision are required.
Liposuction is not a good treatment of obesity. Liposuction is not effective, even as a last resort, for people who are unable to lose weight by dieting and exercise.
Yes. Almost everyone has some degree of anxiety before having a surgical procedure, including liposuction. Some people have more anxiety than others.
A tummy tuck (abdominoplasty) is a major surgical procedure requiring general anesthesia, and involves liposuction and excision to remove fat, plus a large excision of skin. In many patients (but not all) liposuction of the abdomen can often provide equivalent or better results than a tummy tuck. Because liposuction is safer and causes less scarring compared to tummy tucks, abdominal liposuction is now far more common than are tummy tucks.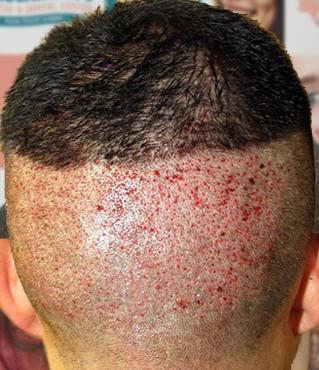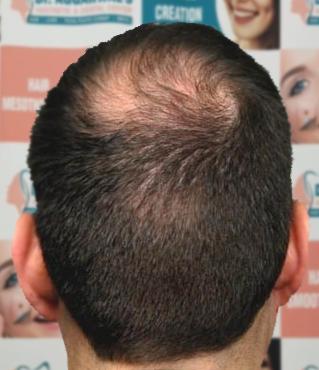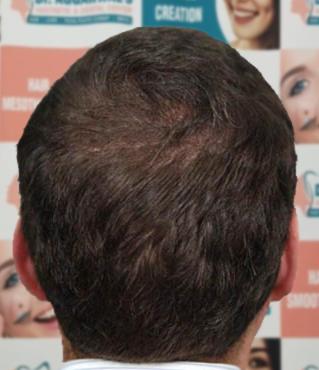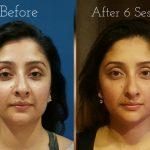 Do You Want Your Youth Back ?
Fill the Form & Take 1st Step towards it!