Do You Want Your Youth Back ?
Fill the Form & Take 1st Step towards it!
The daily grind of life leaves our skin stressed. Also given the fact that rising population is an issue for the environment, it is also quite problematic for our skins. Dirt and grime get lodged in our skin leaving it dark and oily. The next time you are looking to get a facial done, try a carbon facial. A facial that comes all the way from Asia and has minimum downtime. One can immediately get back to their daily life once their treatment is done.
Carbon Facial is non-invasive procedure that involves applying a layer of liquid carbon on the facial and using a laser to blast away the carbon. Light from a Q-switched laser is highly attracted to carbon particles and peels away the impurities and the contaminants that the carbon attracts. It can also remove dead skin cells, blackheads and oil and leaves the skin glowing and more radiant.
A carbon facial is a facial treatment where the main ingredient used in carbon. Its aim is to leave your skin smoother, firmer and much softer. It is a non-invasive process that uses liquid carbon to remove skin impurities. After the liquid carbon, a carbon laser is used. Blackheads and whiteheads are removed easily and also fine line and wrinkles are tackled with this process. In a way, the carbon facial process acts as a carbon peeling.
A carbon facial was initially developed in Asia to help treat active acne and generally help improve skin texture. The process was especially helpful for oily skinned patients because the carbon in the facial reduced the oil considerably. Usually these processes were used a pre-party treatment to give your skin an extra bit of boost.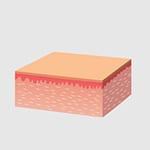 Benefits of Carbon Facials
 Carbon facials help in the reduction of enlarged pores and tighten them
 Acne scars, blackheads, and whiteheads are really easy to deal with carbon facials
Carbon facials also have an exfoliating characteristic to it. Dead and dry skin cells are removed
Fine lines and wrinkles are decreased on your skin thus improving the skin texture.
Makes the skin more radiant and brighter post treatment
The treatment will promote collagen production in your skin and increase elasticity.
How is a

Carbon Facial Done?
The entire carbon facial process starts with liquid carbon paste being applied to your face. The liquid is easily absorbed by the upper layers of your skin but does not seep down too easily in the deeper layers. The paste is left to dry.
A carbon laser is used next on the carbon paste. The carbon in the paste started reacting with the open and enlarged pores on your face and it also starts breaking down the blackhead and whiteheads on your face.
This facial has the effect of a carbon peeling A little bit of heat is generated during the process, which in turns helps in the collagen generation, and helps improve elasticity in your skin. When carbon facials are done multiple times, your skin will be visibly improved.
The laser reaches the deeper layers of the skin. It causes microabrasions to the collagen and elastin fibers. Doing so agitates them and prompts them to start repairing and thereby improve the texture of your skin.
The entire process is ended with a cleansing, toning and moisturizing of your skin, which leaves you feeling luxurious and glowing skin.
Frequently Asked Questions
The Carbon Peel is a laser treatment that is co12 pack completely painless with minimal-to-zero downtime. It is highly beneficial for people with oily skin, blackheads, enlarged pores, dull skin, and acne on the face or body. It is an excellent way to exfoliate and refresh your skin, providing an instant refreshed appearance and leaving skin feeling softer, smoother and firmer. A layer of liquid carbon is applied to the skin, where it penetrates deep into the pores. Laser light is highly attracted to the carbon particles. When the laser is passed over the area, it destroys the carbon, taking dead skin cells, contaminants and oil with it.
You shall be surprised by an instant brightening of your skin immediately after your 1st treatment. Your skin will feel renewed, soft and smooth. There will be marked reduction of open pores, oil production and improvement of blemishes. The Carbon Peel is fantastic for improving uneven skin tone, congested skin and pigmentation which can develop for several different reasons including, sun damage, inflammation, hormonal changes, acne and reaction to some medications. You will also notice improvement in pore size, improvement in active acne, increased tone of the skin, collagen and elastin stimulation and a cleaner complexion.
There is no pain with the Carbon Laser Peel. During the procedure you may experience slight tingling and warmth on the skin, which is normal while the laser zaps away the thin layer of Carbon.
Carbon Peels are recommended between 2-3 weeks, this timeframe allows regeneration of collagen and elastin of skin tissue. Effectiveness of the treatment will determine on the individual however a course of 2-6 treatments will produce superior results. Maintenance treatments after your initial course are recommended.
You shall be surprised by an instant brightening of your skin immediately after your 1st treatment. The results will continue to progress throughout your following treatments.
You may be required to use certain skin care for approximately two weeks prior to your Carbon Peel. This is essential to achieve the safest and most effective treatment possible. You need to ensure that you are using an SPF 30+ and inform your therapist if you have any allergies.
There is no downtime following a Carbon Laser Peel with results appearing even following one session. A course of treatments is recommended depending on your skin condition and desired results. Slight sensitivity for the first 3 days and possible dryness or mild flaking from days 4-5. After 1-2 weeks the skin will feel smoother and more even and brighter. Certain skincare may be recommended to give you the best results following your treatment. It is vital that you use sun protection to prevent damage to the new skin after your Carbon Peel.
Skin problems can affect any part of the body. The Carbon Peel is safe to be applied on any affected area.
Carbon Peel Laser is extremely safe with no major complications. You can resume your daily routine immediately after the treatment. Side effects are minimal with slight redness and tingling a few hours post treatment. Temporary hair removal to the treated area can occur and some individuals may experience mild outbreak the week following the treatment.
The Carbon Peel cannot be performed while pregnant and breastfeeding, if you have diabetes, connective tissue diseases or being treated for cancer.
Carbon peels are not recommended while pregnant or breastfeeding. Your therapist will advice you of a suitable treatment for skin condition and concerns.
Carbon Laser Facial is suitable for men and women and assists people with pigmentation, acne, wrinkles, dull or poor skin tone, large pores and helps to lessen the premature signs of ageing.
Yes. Carbon Peels are safe and effective. Your therapist will advice if this treatment is suitable for you.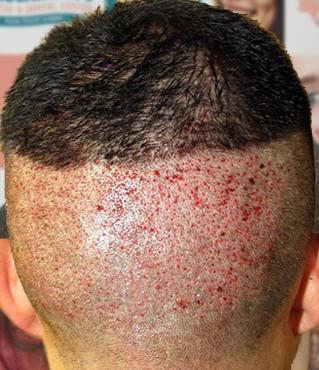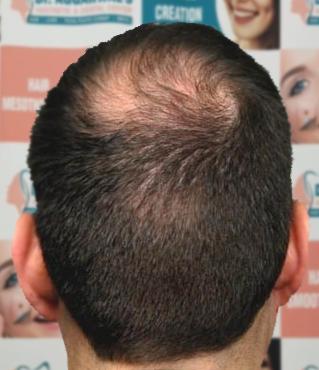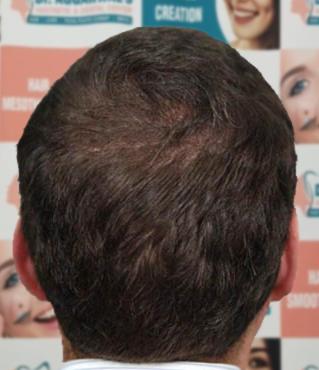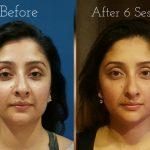 Do You Want Your Youth Back ?
Fill the Form & Take 1st Step towards it!