Do You Want Your Youth Back ?
Fill the Form & Take 1st Step towards it!
Everyone dream of a spotless, flawless complexion which is just lying under the surface of outer layer of our skin. Outer epidermal layer protects the inner dermal layer from external damage caused by sun, pollution, microbes in the environment etc. this makes our skin dull, hyper-pigmented, acne prone etc. by forming a dead skin cells layer. With the casting off this dull or dead layer of skin cells, we can have wrinkles free, hyper-pigmented free or acne free skin. Don't worry, we offer the solution to your problem and the solution is "Chemical Peels"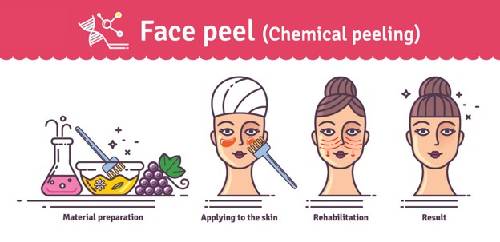 What is Chemical Peel?
A chemical peel, which is also known as derma peeling or chemo-exfoliation, is perhaps one of the most minimally invasive method of improving the nature or appearance of facial skin. The method can be used to smoothen the texture of the skin, by causing controlled destruction of the top most layer of the skin resulting in a fresher and healthier looking skin.It is important to note that the chemicals peels are not exclusively for the face, and can be used for other parts of the body too, especially the hands, neck and back. A chemical peel is an ideal solution to treat signs of skin damage due to ageing, over exposure to the sun, excessive usage of cosmetic products or even acne.
Chemical peel works on three basic principals' i.e. Exfoliation, Removal of skin imperfections, Regeneration In this process, chemical peels are applied directly to the skin which destroys the outer layer of the skin through chemical activities. However, a controlled destruction of epidermis is there so as to avoid excessive damage to skin. Destruction of epidermis leads to the exfoliation and removal of superficial lesions on the skin followed by the regeneration of new epidermal & dermal tissues.
Are you a Right Candidate for Chemical Peel?
People who have light hair or fair skin are considered to be the best candidates for chemical peel. If you have any skin infection, skin disorder, cut or burns, then you cannot go for a chemical peel. Other conditions which are to be kept in mind are;
If you are nursing or pregnant, you are not a right candidate for chemical peel
Suffering from skin disorders like psoriasis, rosacea, dermatitis etc.
Recently used skin products containing ascorbic acid, skin lightening agents or acid within 48 hours
Skin Conditions that Chemical Peel Treat
Chemical peel is largely a cosmetic procedure and it is indicated depending upon the patient's requirement to correct skin textural problems. Treatments vary with the severity of the condition and the wishes of the patient. We at Dr Aggarwal's Clinic always help the patient with information that what is possible and what is desirable for the best results after the treatment.
Skin lesions: Acne Vulgaris, Rosacea in remission
Acne Complications: Hyper-pigmentation, Athropic scars & Enlarged skin pores
Skin Hyper-pigmentation: On Hormonal basis, connected to age or caused by sun radiation
Wrinkles: Solar origin as well as mimic & those connected to age
Others: Melasma, Freckles, Lentigines, Facial Melanoses, Periorbital hyper-pigmentation
Frequently Asked Questions
Before getting a chemical peel, some patients need to follow a pre-peel skin care plan for 2 to 4 weeks. This plan can improve results and reduce potential side effects. Your dermatologist will tell you whether this is necessary.
On the day of your peel, you will first be prepped for the treatment. This includes cleansing your skin thoroughly. If you will have a deep peel, you will receive general anesthesia, which will put you to sleep. A deep peel must be performed in a surgical setting.
After you are prepped, your dermatologist will apply the peel quickly and evenly. Your dermatologist will watch your skin carefully to remove the peel at just the right time. With a deep peel, the skin is treated one small section at a time. This limits the effects on the heart and lungs.
After the peel comes off, your skin will be treated as needed. Patients who get a medium peel may need cool compresses followed by a lotion or cream to soothe their skin. If you have a deep peel, you will have a wound that requires a surgical dressing.
All peels that a dermatologist performs require some at-home care. The following table shows you what you can expect.
Refreshing or lunchtime peel
Healing time: 1 to 7 days. Skin will be red. After the redness disappears, scaling may develop, which lasts 3 to 7 days.
At-home care: Lotion or cream applied until the skin heals, followed by daily use of sunscreen.
When to wear makeup: Usually immediately after the peel, but sometimes the next day.
Follow-up visit: No. However, 3 to 5 peels may be necessary to give you the desired results. These peels may be repeated every 2 to 5 weeks.
Medium peel
Healing time: 7 to 14 days. Skin will be red and swollen. Swelling worsens for 48 hours. Eyelids may swell. Blisters can form and break open. Skin crusts and peels off in 7 to 14 days.
At-home care: Daily soaks for a specified period. Apply ointment after each soak. Take an antiviral medication for 10 to 14 days. Apply lotion or cream. Total avoidance of the sun until skin heals.
When to wear makeup: After 5 to 7 days, you can wear camouflaging makeup.
Follow-up visit: Yes. Follow-up visit required after the procedure.
Deep peel
Healing time: 14 to 21 days. Area will be bandaged.
At-home care: 4 to 6 daily soaks while healing. For 14 days, apply ointment after each soak. After 14 days, apply thick moisturizer as directed. Take an antiviral medication for 10 to 14 days. Total sun avoidance for 3 to 6 months.
When to wear makeup: At least 14 days before you can apply makeup.
Follow-up visit: Yes. The next day, the dermatologist will want to see you. Several follow-up visits are required during the first week.
To help their patients get the best results, dermatologists also share these tips:
Use the moisturizer as directed to keep your skin moist and supple. If your skin dries and cracks, it can scar.
If your skin burns, itches, or swells, contact your dermatologist. Rubbing or scratching skin treated with a chemical peel can cause an infection.
Do not use a tanning bed or other type of indoor tanning. Your skin will not heal properly.
After your skin heals, apply sunscreen every day. This will help you maintain results.
After a medium or deep peel, you will have downtime. A deep chemical peel requires recuperation at home for 2 to 3 weeks.
Once your skin heals, you will see the results. Healing time ranges from 1 day for a refreshing or lunchtime peel to 14 days or longer for a deep peel. To get the results you seek from a refreshing peel or lunchtime peel, you may need to have 3 to 5 peels.
Most results are not permanent because our skin continues to age. If you have lots of sun-damaged skin or precancerous skin growths called AKs, you will likely continue to see new spots and growths on your skin.
In the hands of a doctor who has experience with chemical peels, side effects tend to be mild. Some patients develop:
Persistent redness that may last for months.
Temporary darkening of the skin.
Lighter skin color (medium and deep peels).
Scarring (very rare when peel performed by a dermatologist).
If serious side effects occur, it is often because the patient did not follow the dermatologist's instructions. Your risk for developing an infection or scarring increase dramatically if you:
Fail to protect your skin from the sun.
Fail to care for your wound as instructed.
Scratch the treated skin or pick off a scab.
Apply makeup before your skin heals.
Don't heed your dermatologist's advice and use a tanning bed or other type of indoor tanning.
To maintain results, you can repeat mild and medium chemical peels. Your dermatologist can tell you how often you can have a repeat treatment. A person can have only one deep peel.
Dermatologists have been performing chemical peels for more than 50 years, with an excellent safety record.
Even people who have skin of color can safely have a chemical peel — but they should see a dermatologist who has expertise using chemical peels to treat darker skin tones. Without this knowledge, people who have skin of color (i.e., African American, Asian, Latino) can develop permanent pigment problems.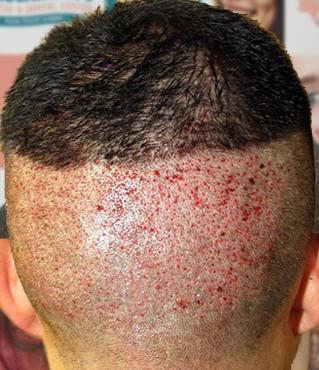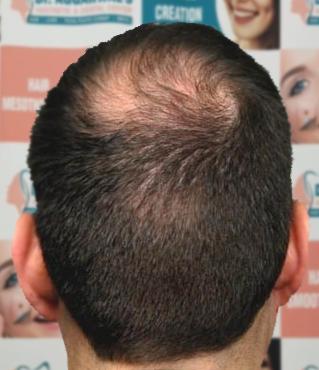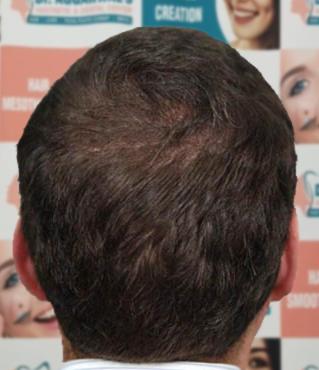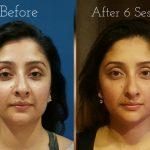 Do You Want Your Youth Back ?
Fill the Form & Take 1st Step towards it!