Do You Want Your Youth Back ?
Fill the Form & Take 1st Step towards it!
Laser Skin Resurfing

Treatment In Jodhpur
Laser Skin Resurfacing uses the skin's natural ability to rejuvenate itself to treat fine lines, wrinkles, scars, stretch marks, and open pores.
Laser skin resurfacing is a form of skin laser treatment performed by a physician or a physician. To put it quite simply, lasers are used with the purpose of improving the appearance and texture of the skin.
Laser Skin Resurfacing relies on the principle of collagen remodeling. It involves making tiny punctures in the skin using the laser. This leads to new cell regeneration and smoother, tighter and more vibrant skin.
The procedure has the laser targeting the outer layer of skin while also heating the layers of skin below. This is done to promote collagen production. Collagen fibres help in producing smoother and firmer skin.
Possible side effects and risks
As is the case with all cosmetic procedures, laser skin resurfacing does pose a few inherent side effects. Some of them are burning, bumps, rash, swelling, infection, hyperpigmentation, scars and redness. Following the doctor's pre-care and post-care instructions do certainly help in reducing the risk of these complications arising. Also, based on a person's medical history, they may be prescribed a precautionary antibiotic or some antiviral medication. Laser skin resurfacing acne scars are also a risk.
Period after procedure
Generally, for such a procedure, time is an important factor. Normal skin treatment procedures take 3-10 days to heal but the bigger the treatment area, the longer the recovery time. Sometimes, the healing period can take up to three weeks to complete. It is recommended to use ice packs on the treated area to reduce any swelling or rise of slight peeling.
Also, a patient would need to adjust their daily skin care routine in accordance with the procedure. It is recommended to treat the area two to five times per day, using a vinegar-based or saline solution. Using a moisturiser daily does help in the healing process. Get the correct information from the doctor about which solution works best for your individual skin.
Also, it is important to apply new dressings to ensure the skin stays clean.
What to expect from the results
Non-ablative laser treatments don't have a great risk of side effects but require multiple treatments to produce the desired results. Conversely, Ablative lasers provide results in one treatment but have a greater risk of side effects.
Individual results do vary based on the extent of initial laser resurfacing treatment. The effects are better than those achieved through nonsurgical skin tightening. The results seen will last for several years following successful treatment. Remember though, the results are not permanent and a patient may need to repeat the procedure at some point.
Frequently Asked Questions
Laser skin resurfacing utilizes laser light that is applied to the skin to tighten it and reduce fine wrinkles.* It is most commonly used on the face.
The treatment creates heated columns in the skin that stimulate the body's healing processes, part of which involves collagen production around the treated areas. This collagen stimulation strengthens the dermis and softens the highs & lows of the skin, i.e. wrinkles or acne scars.
Laser skin resurfacing can be combined with other cosmetic procedures to help reach your skin rejuvenation goals.* Treatment with topical retinoids is recommended to maintain the results from your laser skin resurfacing treatment.* Also, Botox and dermal filler treatments can be incorporated to address wrinkles and volume loss to the face.* Depending on your individual goals, our providers can design a treatment plan to best address your needs.
Your provider will determine the most appropriate laser for your skin resurfacing needs. At our center, we have a variety of lasers we use for laser skin resurfacing. Depending on your skin type and the areas to be treated, like the face or the neck, we will choose the laser best suited to your skin. It is important to note there is not necessarily one best laser for skin resurfacing. Given this fact, patients should make sure they receive treatment from experienced laser providers who can assess the best laser for their skin needs.
Patients should expect to be in the office for about 1 hour for the treatment. While the actual treatment itself only lasts for about 20 minutes, between checking in, going over treatment consents, and icing your skin post-treatment, patients will be in the office for about 1 hour.
Immediately post-treatment, your skin will appear swollen and red, and you will feel tightness of the skin. It is recommended that you ice the treated area for 30 minutes following the treatment. Glycolic, salicylic acid, and topical vitamin A derivative creams will need to be avoided for 2-3 days. You should only wash with cold or warm water for 2-3 as well, as hot water should be avoided on the treated area. Around 3 days after the treatment, your skin may feel very dry, so we suggest using a hydrating moisturizer that won't cause any irritations. In 1-2 weeks, patients should expect the treated area to be fully healed.*
We typically recommend a series of 3 treatments spaced 1 month apart.* Each treatment builds on itself. You will continue to see improvement for a few months after the 3rd treatment.* If patients take care of their skin by using sunscreen and keeping up the results with topical retinoids, the effects of the treatment can be extended.* Often we will recommend coming in for a maintenance treatment once a year for touch up treatments. We are constantly aging, so with any type of anti-aging treatment there will be maintenance required to keep up the results.*
Acne scars and large pores can both be improved with laser resurfacing. Acne scars can range in appearance. Most commonly they are raised red or pink scars, small holes in the skin that are known as "ice pick" scars, or as depressed or uneven areas of the face. Erbium and Carbon Dioxide laser resurfacing are two of the more traditional acne treatments, and while they can produce favorable results, they do require a lot of post procedure downtime and several days of post-treatment care.* Advances in technology have now given us a wide range of non-ablative lasers to treat these types of scars. These lasers include the Pulsed Dye Laser (PDL), the ICON 1540 fractional laser, the PicoSure Focus Lens Array, and the Affirm Multiplex. The downtime involved with these types of devices is short, as they resurface scars gradually.*
The procedure feels like warm pinpricks on the skin and your face will feel very warm. The procedure is typically well tolerated.
Patients can experience some minor redness and swelling post-treatment. Some patients can also experience mild acne breakouts post-treatment.
With non-ablative laser treatments, there is typically no downtime and no anesthesia required.* You can go on your lunch break, immediately put your makeup on, and head right back to work. It typically takes two to five treatments to achieve the full potential of these treatments, and it does take time to see the full benefits of this type of laser rejuvenation.* In addition, non-ablative lasers only target the skin's dermis, which is why there is no downtime and also why you need more than one treatment.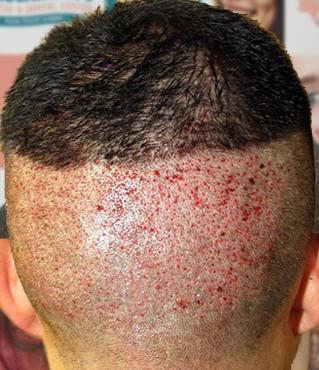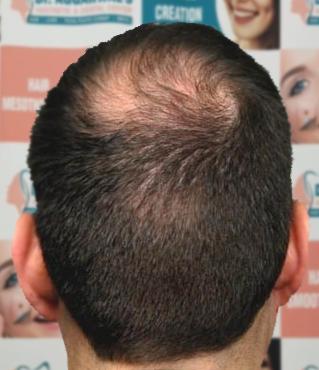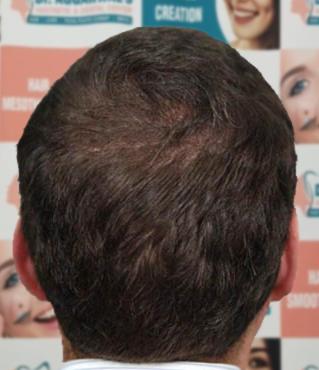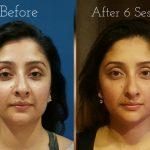 Do You Want Your Youth Back ?
Fill the Form & Take 1st Step towards it!