Do You Want Your Youth Back ?
Fill the Form & Take 1st Step towards it!
In the simplest of terms, laser tattoo removal is the process of removing a tattoo using laser. Before you actually rush to get that tattoo removed, you do need to understand the ins and outs of permanent tattoo removal, because neither is the process easy and nor is it completely quick, because chances are that you might need multiple sessions to get the tattoo completely removed or unnoticeable.
The basic idea behind the process is that laser is applied to the tattoos and the high intensity light of the laser breaks down the pigments of the colours that have been used for the tattoo. However, for certain colours, specialised laser is required, making the entire process a little more expensive or might not give great results.
Reasons to remove a tattoo
The reasons for removing tattoos are varied. According to a study, one-fifth of the people getting tattoos are unhappy and among those only 6 percent, people opt for tattoo removal. There are mainly 5 reasons why people want to get rid of their tattoos.
To get rid of bad memories – Sometimes the tattoos are etched in someone's honor. Therefore, people rush towards Laser Tattoo removal Clinic to get their tattoos removed after a bad experience. Many teenagers love to get etched and then they get irritated with it as they grow up. Hence, they think it as a bad memory and want to get rid of that to leave all things behind.
For the job – It is the most commonly heard reason. Some employers prefer to have employees without any tattoos. So to get the men/women both have to remove their tattoos.
Allergy – In some cases, people might get irritated or allergic to the tattoo. Hence, they might be compelled to remove it.
Got bored of the tattoo – When your first had your tattoo you were very excited after some time people might get bored of that tattoo. On the contrast in some cases, the designs of the tattoo or the outcome are nothing as imagined or as desired so they think of removing the tattoo.
Reproach – If friends or family members or colleagues reproach people, they wish to get rid of that tattoo immediately. It might create a negative impression in the minds of the near ones. People have a constant fear of getting negative remarks.
There are other silly reasons too for deciding to remove the tattoos. Such as tattoo is hidden by clothing, hair, etc. On the other hand, they might think the outcome is not that great, hence remove the tattoo.
Q-SWITCHED LASER TECHNOLOGY
Modern technology can remove the birthmarks in a harmless way. The laser treatment is very sophisticated and the procedure involves a customized wavelength which is applied to the skin. It works by breaking down the coloration in order to fade away the mark and combines with the skin around that area without scarring.
Permanent tattoos are removed in a jiffy with the help of laser treatments. With the advancement of technology, the Laser treatments suit each skin type, complexion and kind of tattoo and places where the tattoos are inked. People often wonder about the tattoo removal costs and cost of other similar treatments. However, the reality is that such treatments are not at all expensive. They are quite affordable. Other treatments are Birthmark removal, Removal of a birthmark on the face, age spot removal, age spot treatment, etc. All of these vary in their costs but none of them is heavy on the pocket. Moreover, the experts at the clinic do the treatment with utmost safety. There is no risk of infection or any other threats.
There are mainly two types of Laser treatments –
Ablative – In this type a wavelength is released into the layers of skin.
Non-ablative – In this type, the collagen growth is enhanced and the skin is strengthened and made tight. This method is also used to reduce some signs of aging.
Some persons keep the tattoo for a longer time than others do. However, you cannot remove the tattoo immediately after applying. You will have to wait for almost 8 weeks approximately to get tattoo removal done.
Frequently Asked Questions
Advanced LTR- Body Beautiful uses advanced tattoo removal lasers such as Medlite Hoya Con Bio, Q-switch Nd YAG laser which is extremely efficient at eliminating a broad spectrum of colored ink and the most advanced and effective laser the PicoSure.
Two key processes break up the ink – the pigment in your tattoo will absorb the energy from the laser and break it apart. Furthermore, the incredibly fast pulse and energy of the laser will cause the ink to shatter- break down like a sugar cube breaking apart. Colors such as light green, light blue, and teal or turquoise are more challenging to eliminate altogether and patients should assume that no more than 70-80% of this ink may be removed unless a tattoo is quite old, 20or more years in most cases. The TriWave is more effective than any available laser at breaking down a considerable amount of this ink when used by a highly-trained laser specialist.
After the tattoo ink has been broken down by the Tattoo Removal Laser, the body will react by pushing fluid to the region to help flush away the ink. The immune response will be obvious to the patient in the form of swelling and redness in the area. Over the next several weeks the ink will be flushed away. This doesn't happen overnight. Removing a tattoo takes a number of sessions.
very tattoo comprises of layers of ink stacked atop of each other. Furthermore, these tattoos have a thick concentration of color particles that cannot be completely broken down in one session. At Body Beautiful we'll go over your entire tattoo with the laser, breaking up as much ink as possible in every session. Each session will produce some level of fading, although for very new tattoos the fading may not be as visible because the ink is still so thick and dense. Some tattoo may have shading if yours does, it will be removed with an amazing level of ability because shading is just a tattoo without a sufficient amount of ink density. It may only take a few sessions to remove this shading.
Patients describe the feeling like a rubber band slapping off your skin. Many say its actually less painful than getting the tattoo in the first place and takes just minutes.
You may experience swelling or a blister for the first few days after the treatment as well as white scabbing immediately following. Continued loss of appearance of the tattoo can be observed for 4-8 weeks after each treatment. Treat with antibiotic ointment to aid the healing process and prevent infection. If needed, you may take something along the lines of Tylenol for pain and elevate the treated area to prevent swelling. Make sure to stay out of the sun. Pigmentary changes may occur following laser treatment-so it is possible that your skin may either lighten or darken. The latter is more common following sun exposure.
The removal of tattoos is achieved by Selective Thermolysis – (chemical dissipation by means of heat-which basically evaporates your tattoo). Lasers deliver energy targeted toward the carbon particles or dyes found in the tattoo. This allows the foreign pigment to be selectively destroyed while minimizing damage to your skin.
Q-switched laser stands for 'quality-switched laser' which refers to the fact that the laser's objective is to use short pulses of light energy and focus it at the tattoo cracking open the pigments. The skin produces cells called 'macrophages' which are equipped to eliminate these broken down colors of the tattoo. These lasers are effective at targeting the tattoo with minimal or no damage to the surrounding skin.
Whether they were from medical procedures, injuries, homemade or professionally done. Although each tattoo color responds differently to treatment, anyone is a good candidate for laser tattoo removal.
The chance of scarring is less then 5% if you follow the aftercare instructions, However, risk of scarring can increase for pregnancy, bad circulation, dark skin tone, immune system deficiencies, Accutane use, some health circumstances, using certain medicines, or possessing a history of keloids or elevated scarring. Every individual is different. Please share correct information on paperwork and anything medically new that may occur between sessions.
No, but black ink removes the best. Red, orange, pink, and warmer colors respond well. Purple and yellow are variable but usually removes well. Now (since May 2008) we are able to more successfully remove green and teal blue ink. White, flesh tones, and permanent make-up can turn darker with laser and must be tested before treatment. * As we always work hard to earn loyalty – if you had this service "before" 2009, and did not get full results; you are welcome to come in for a complimentary treatment to make a further educated decision. Some white ink may not be detected by the laser (but check back often for any updates).
Because every individual and tattoo is different there is not an exact number of treatments we are able to give for tattoo removal although we know it will take multiple treatments. Factors in the number of treatments are how old tattoo is, was it done professionally, what colors were used, how many layers deep is a tattoo, etc…
How many treatments does it take to remove a tattoo with the Laser?
Every person responds differently to laser tattoo removal. Due to the variations of ink, colors, skin type, immune factors, and genetics, we can only provide an educated estimate. During your consultation, the technician will provide you with an estimated cost and the number of treatments we think you will need. See our before and after to see our satisfied customers.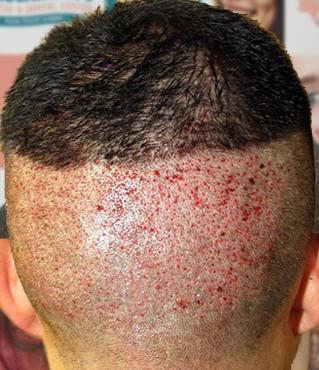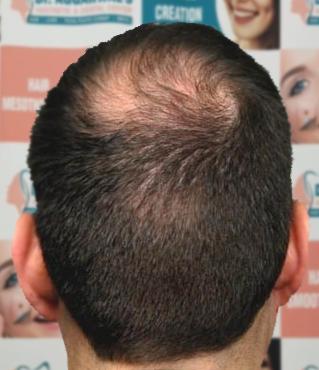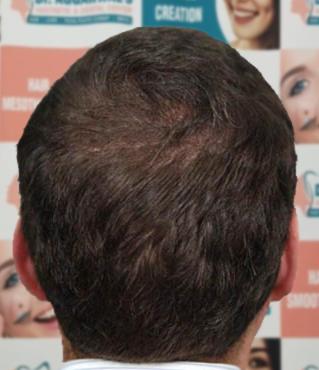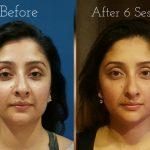 Do You Want Your Youth Back ?
Fill the Form & Take 1st Step towards it!