Do You Want Your Youth Back ?
Fill the Form & Take 1st Step towards it!
Are your under-eyes darker than the rest of your face? This skin condition is commonly encountered by millions of people. The wrinkled appearance around the eyes are not just unpleasant to look at but are also demeaning to our personality. Hence, it definitely acts as an obstacle when it comes to looking young and rested.
Dark circles can happen due to weight loss, aging, collagen degeneration, loss of fat pads under the eyes, and natural bone structure. Therefore, dark circles treatment for this will be useless, and a shot of filler will instead be useful to brighten up your eyes instantly.
On the other hand, under-eye puffiness can be due to water retention, increase in size of fat pad, aging, sleep deprivation, infection, excess salt intake, hypothyroidism, and increase in alcohol intake. Even this can be surgically corrected.
Do you still believe that your eyes are haunted by dark circles?
Don't worry. We have a solution to this problem! The dark circles treatment at Berkowits is hassle-free and will help you get your desired look with no side-effects.
What causes Dark Circles?
Dark under-eye circles are formed in the capillaries – the blood vessels that form a web around the delicate skin around the eyes. Dark under-eye circles can be caused due to genetic and environmental factors and very often, due to pigmentation. Some of the major contributors towards the formation of dark circles are
Formed in capillaries, the blood vessels of the delicate skin around the eyes, the dark under-eye circles are caused due to environmental and genetic factors. They can also very often occur due to pigmentation. Some other major causes are:
Inadequate sleep, Stress, Smoking, Heredity, Sun exposure, Too much rubbing of eyes, Nasal congestion, Infection or Allergies, Sitting in front of the computer for long hours
Though dark circle removal is haste-free, it is best prevented. The following measures can be taken to ensure that:
Intake of adequate amount of vegetables and fruits for balanced nutrition
Keeping yourself hydrated throughout the day
Limiting the intake of caffeine, alcohol and junk food
Sleep for six to eight hours everyday
Do not sit in front of the laptop for long hours
Do not use makeup beyond the expiry date
Do not rub your eyes excessively while removing your eye makeup
Under Eye

Dark Circles Treatments
The dark circle removal procedure at our hair and skin clinic, Dr Aggarwal's Clinic, goes a long way to ensure quick and flawless results.
Remove dark circles under eyes with the help of our most commonly adopted treatment of chemical peels. This procedure can be performed using various kinds of acids such as, trichloroacetic acid, lactic and arginine among others. In order to get significant results, you must undergo a minimum of eight to ten sittings.
Laser treatment for dark circles is also popular for its quick results. This method involves the use of a laser beam that is absorbed by the skin. You must wear protective eye shields to ensure safety during the procedure.
Mesotherapy is another such technique which helps in lightening the under eye dark circles. A mesopen with undereye lightening agents is used to give the best results.
However, we at Dr Aggarwal's Clinic, are proud of the PRP–PlateletRich Plasma—therapy, which is considered the best amongst all for its flawless results. In order to carry out this treatment, we take your blood sample, separate out the plasma and inject them under your eyes. This will give your skin an instant glow!
Frequently Asked Questions
The best solution to tackling dark circles is to do what you can to work on your sleep routine, ditching the pre-bed mobile surfing and avoiding caffeine in the evenings. For those genetically pre-disposed to the blue bags though, concealer, cucumber, tea bags are a reliable strategy. However, if these fail, walk in to Skin City clinics for our result-based dark circle removal treatments.
Most of us blame dark circles on lack of sleep, exhaustion or staring at the computer screen for hours. From liver malfunction to vitamin deficiency, dark circles are caused by a number of factors.
From home remedies to tropical treatments to laser treatments, there are various ways to treat and reduce under-eye dark circles. However, effective reduction happens only with a dermatologist-prescribed medication or treatment.
Under eye dark circles can be a sign that you're retaining fluid, and fluid retention can be a symptom of serious kidney, heart, or liver disease. One should seek medical attention in rare cases like hypothyroidism.
The best way to prevent dark circles under the eyes is to eat, drink and sleep well, reduce stress and combat fatigue. Look into more invasive treatment, such as laser light therapy or chemical peels. These can effectively treat dark circles caused by hyperpigmentation. Laser can also help zap away superficial vessels that show through the skin and darken the area.
Dark circles can indicate liver dysfunction due to various liver ailments. An example of such a liver ailment is hepatitis.
As a powerful natural and gentle anti-inflammatory, coconut oil is an effective method for lightening dark under eye circles. It also moisturizes while it lightens to help prevent wrinkles and fine lines under the eyes.
The results from Microneedling for Dark Circles, helps to improve skin elasticity. Collagen aids with plumping up the skin, making it appear firmer and tighter. This takes years off the appearance of the face, making patients appear more youthful.
All causes of dark circles under the eyes include anemia from iron deficiency; overexposure to sunlight; frequent rubbing of the eyes and aging.
Reduce The Appearance Of Dark Circles With Dr Aggarwal's Clinic.
If you wish to learn more about dark circles and its effective treatments, we recommend you contact Dr Aggarwal's Clinic near you. We would be happy to answer your queries and suggest you a suitable appointment time for your consultation or treatment. Get in touch today!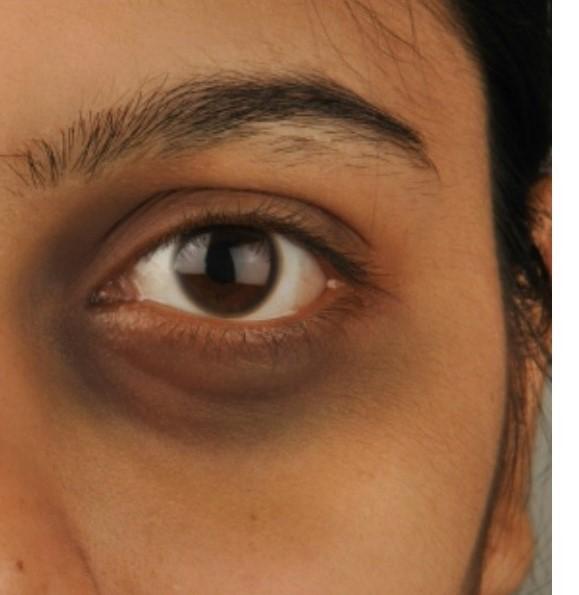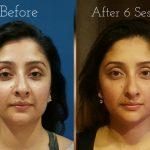 Do You Want Your Youth Back ?
Fill the Form & Take 1st Step towards it!