Do You Want Your Smile Back?
Fill the Form & Take 1st Step towards your smile.
Best Dental Clinic

in Jodhpur
Dr. Aggarwals Clinic is a modern, High Technology and ISO certified Dental Clinic in Jodhpur, India. Headed by Dr. Anika Aggarwal (B.D.S, M.D.S), We have a team of Expertise that is dedicated towards delivering all dental treatment under one roof.
We strive to provide high quality, personalized dental care in a relaxing, comfortable and safe environment. Lifelong relationships are created with our patients based on trust and honesty. Our experienced staff are trained to handle all dental treatments, from simple dental fillings to complex dental procedures.
All through your time with Dr Aggarwals Clinic, our caring and dedicated team of dentists and staff will provide you with the best service in a warm and relaxing ambience.
We take time to genuinely understand our patient's needs and perspective and then provide customized solutions to transform their dental health. Visit Dr Aggarwals Clinic to experience life-changing dentistry at affordable costs !
Dr. Anika Aggarwal is amongst the best dentists in Jodhpur who specializes in Dental Cosmetics and is a Root Canal Specialist. She is highly qualified and has done MDS in conservative and endodontics. She has been serving patients related to dental from many years and connects efficiently with all her patients to so as to study the case and accordingly treat the patients effectively. This approach provides comfortness to the patients and they can openly share all the health problems from which they are suffering. Through this, she has been spreading smiles to all her patients by providing the care their teeths deserve.
Our practice provides a wide array of high quality preventative, restorative and cosmetic dental services and treatments which can boost your confidence, eliminate pain and help improve your smile.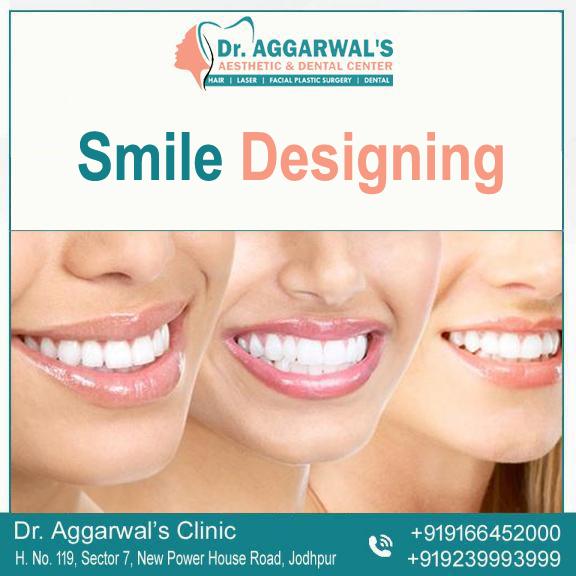 Smile Design Treatment is a cosmetic treatment that focuses on improving the appearance of your smile through certain procedures such as dental veneers, composite bonding, teeth whitening, and a tooth implant.
This treatment is used to restore teeth that have experienced advanced decay, necessitating the removal of much of the tooth. Crowns can also attach bridges, prevent tooth cracks from spreading, cover implants, and keep fillings from becoming loose.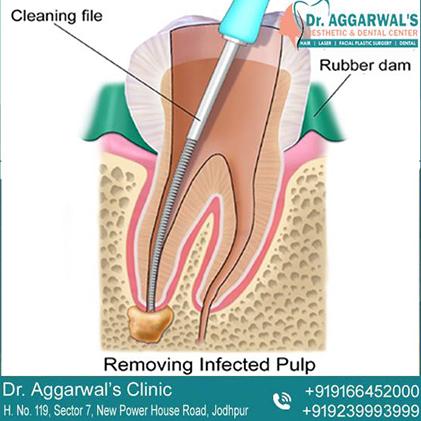 30-minute painless root canal procedures at Our Clinic performed by root canal specialists are extremely comfortable and convenient for the patients. The root canal procedure is performed to save a damaged or badly infected tooth.