Hair Wig & Artificial Hair
in Jodhpur
Artificial Hair Replacement is the art of integrating human hair with your own hair to give you the most natural full head of hair.
more commonly known as hair extensions or hair weaves, add length and fullness to human hair.
Hair extensions are usually clipped, glued, or sewn on natural hair by incorporating additional human or synthetic hair.
These methods include tape in extensions, clip in or clip on extensions, fusion method, weaving method, and wigs.
Hair Wigs Methods

At Dr Aggarwal's Clinic
Hair treatment is an Artificial treatment and these are quite an effective method of hair restoration for individuals who do not want to undergo a procedure of hair restoration or do not have sufficient funds for hair transplant treatment.
 It is a painless procedure.

 Give more thickness and cover baldness

The hair is attached through different procedures such as hair bonding, tree braiding, etc

It gives a natural look to the woven hair. A longer, thicker and instant hair is the final result of hair procedure 
 In this method the hair is locked in with the natural hair of the client with specially designed clips that can hold around 7 strands of natural 

 It is a topical and cosmetic method of hair replacement.

There is a coating in the hair unit to put clips, glue it into the natural hair

This helps to give the client the type of style and result that the client wants
 

The hair bonding is an Artificial hair procedure, which is quick, painless and safe

In this procedure, the hair is clipped using specially designed invisible clips

it is suitable for any type of baldness.

The new hair after procedure will have a natural as well as flawless look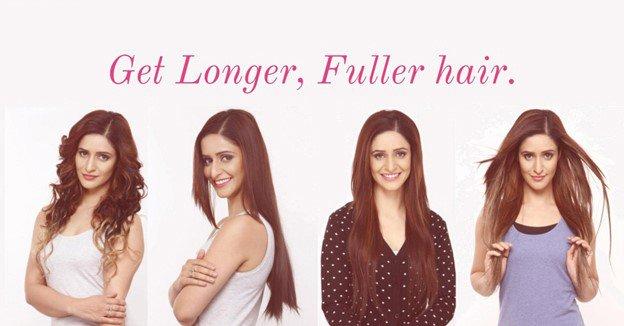 At Present, It isn't just an extension of your head, but has become the extension of your personality. It is the hottest addition to the world of hair care and hair style. With High Quality ' Hair Extensions in Delhi, You can get Instant Longer, Thicker & Fuller Hair.At Hair extensions, also known as hair integrators, are wigs or strands of synthetic or actual human hair which can be added to your existing hai
It consists of 4 to 7 pieces of Hair Extensions that are meant to add overall volume. If you are looking for frontal volume, this might be your answer
Hair Volumizers are a single piece of many hair extensions that are meant to add volume and length from the back. If you are looking for additional length, this is just what you need
Highlighters are single pieces of Hair Extensions that are available in various colors such as Amber Red, Lightening Blue, Copper Blonde, Silver white, copper blonde etc
Frequently Asked Questions
If the procedure has been done at a recognised clinic under the supervision of an experienced doctor, there are little to no chances of anything going wrong.
In non-surgical hair restoration, there is no surgery or needles. Prosthetics or hair pieces will be created for you and those will be fitted on the head or areas with maximum balding.
The hair prosthetic will be created in accordance with the person, which means that the hair type and colour as well as texture will be in correspondence with their actual hair. The hair used will normally be human and will have been sanitised properly. The prosthetic will be kept in place either using clips or cosmetic glue, both of which normally do not cause any allergies.
While in a surgical procedure, you would have to invest at least three to five months, to start seeing any actual effects, in an artificial hair restoration process, it is immediate after proper setting. In order to design the prosthesis, the doctor will need about a week or a little more, and the setting or fitting process will not take more than a few hours.
With advanced techniques of artificial hair restoration, covering complete baldness is actually possible.
An artificial prosthesis will be created, in tandem with the natural texture and colour of your hair and this will be held in place using clips, tapes or glue, all of which will be skin friendly. And no, your natural hair will not be affected in any which way, although they might have to be trimmed to allow better setting of the prosthetic.
Once the prosthetic has been set properly, it will look absolutely natural and you will get to treat it like normal hair. You will be able to wash and condition it, use styling products and cut them in a manner that you feel suits you. Since the hair used to create the prosthetic is actual human hair, you will also be able to colour or straighten them.
Absolutely – women too can get artificial hair restoration done.
The maintenance is pretty much the same as is with normal hair, which means that you can wash them, condition them and brush them daily.
Once the prosthetic is in place, you will be able to do anything and everything, from dancing to swimming!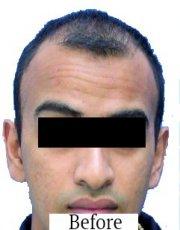 Get a Free Trial at Dr. Aggarwal's Clinic Jodhpur