Do You Want Your Youth Back?
Fill the Form & Take 1st Step towards it.
Hair Loss & Hair

Transplant in Jodhpur
It is very normal to check on various remedies for hair loss treatment. After multiple therapies, a hair transplant only looks like a feasible option as is the only permanent solution for hair loss.
Hair transplant should not be mistaken as the procedure which can regenerate your lost hair or stop the further progression of hair loss. The hair loss once is the one which is lost forever. The hair transplant procedure is purely intended to replace the existing hair from the donor area which is usually back and side of the head or any other body part to the recipient bald area.
Dr Aggarwal's Hair

Clinic Jodhpur
Dr Aggarwal's Clinic has so much to offer to thier patients including the best hair transplant in India. A comfortable experience with caring approach with best outcome is something which is desired from medical treatment and we are pioneers in delivering so. Every step of hair transplant in Dr. Aggarwal's Clinic is blended with an innovative approach that is intended for a better experience of our patients. We are one of the most leading hair transplant clinics in India and have fame worldwide. The credit for our success goes to Dr. Karun Aggarwal and the supporting team as their hard work, dedication, and passion to deliver the best has raised us exponentially and engraved our name at the top.
We make it Easy for everyone to get

a beautiful and quality hair transplant.
We use highly advance technique and make it easier. Treatment having no pain, no scar, no stitches.
Our Expert Doctors will personally implant each hair follicle to make certain the final natural look with lasting result.
Free And Friendly Consultation
We are fully dedicated to our work. We always think about satisfaction of our valuable patient. We provide Totally Free and Friendly consultation
Frequently Asked Questions
During hair transplant, the bald–resistant hair follicles from the back of head are transplanted to the bald area of the head. This procedure is permanent since the hair follicles from back of the head are resistant to baldness regardless of where are they are transplanted. Check out this hair transplant article to know more about it.
No, the hair transplant procedure does not hurt since the patient is given local anesthesia in both the donor and the recipient areas. Post-surgery the patient might feel some numbness along with minimal discomfort which is common after any surgery.
We usually get patients with age over 21 years. Though it is advised to address your hair loss problem as soon as possible.
Men who have progressed to class 3 or above in Norwood Scale are considered to be the right candidate for the surgery. Below is the Norwood Scale Chart.
Yes but as of now hair cloning is not an option since it is still in its early stages. The idea behind hair cloning is that the healthy follicle cells are extracted from donor areas and multiplied by various culturing methods. The newly produced cells are then injected in the bald scalp.
Yes, the doctors at TIPS have performed lot of successful moustache and beard hair transplant. There are no complications during or after the surgery. The hair can be trimmed or shaved like any other hair.
Absolutely. The surgery can be done on any type of hair, whether it is curly, straight, wavy or kinky. Though there have been few cases reported where the texture or the appearance of the hair might be changed after the hair restoration process.
The amount of time the surgery takes depends on the number of grafts that need to be transplanted. For patients who require 1000 grafts it can take somewhere between 3-4 hours. For patients who require more than 2000 grafts the time taken could be anywhere between 5-7 hours.
Yes, the results of hair restoration surgery are permanent since the hair transplanted from donor area are not susceptible to balding.
The growth process usually begins after 3-4 months and but can vary from person to person. Though most of the patients see bulk of the growth within 8-12 months after the procedure.
The risks associated with the surgery are very minimal and extremely rare. The patient might experience bleeding or some scarring which subsides within 2-3 days post-surgery.
DR AGGARWAL'S CLINIC is one of the best clinic that makes use of advance technological methods for hair transplantation of individual hair follicles. This new approach takes hair restoration to new levels of precision and artistry, since the pattern and direction of each hair can be controlled.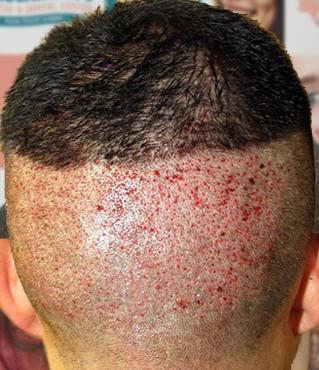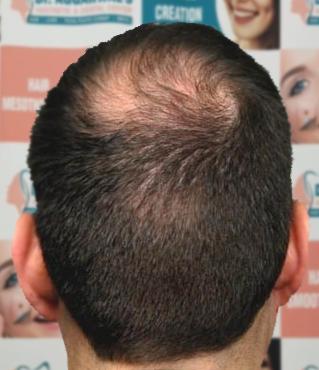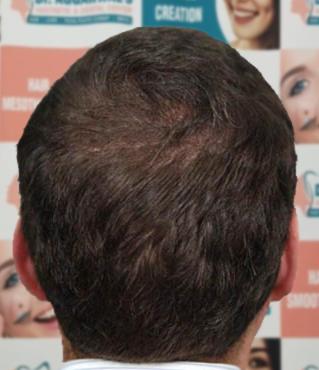 Get a Free Trial at Dr. Aggarwal's Clinic Jodhpur