Kids Dentist Treatment
Meet Our Team of Experts.
Dr. Anika Aggarwal is amongst the best dentist in Jodhpur who specializes in Dental Cosmetics and is a Root Canal Specialist. She is highly qualified and has done MDS in conservative and endodontics. She has been serving patients related to dental from many years and connects efficiently with all her patients to so as to study the case and accordingly treat the patients effectively. This approach provides comforts to the patients and they can openly share all the health problems from which they are suffering. Through this, she has been spreading smiles to all her patients by providing the care their teeth deserve.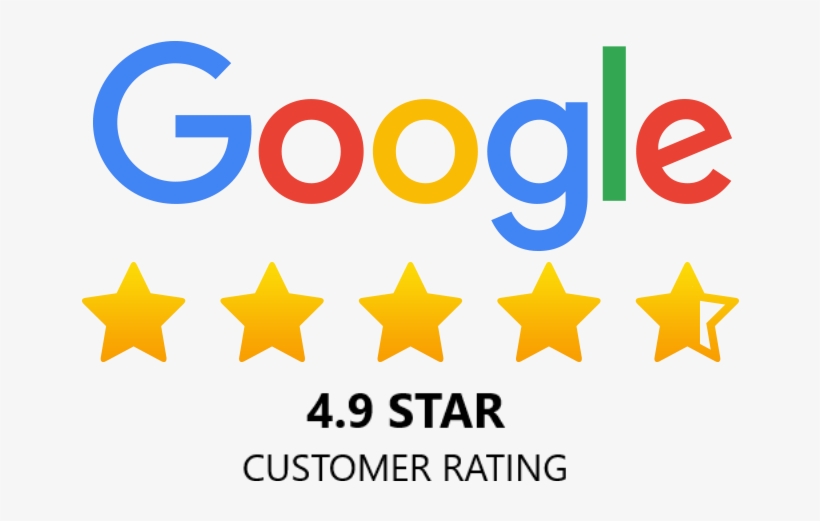 Meet Our Team of Experts.
Dr. Anika Aggarwal is amongst the best dentist in Jodhpur who specializes in Dental Cosmetics and is a Root Canal Specialist. She is highly qualified and has done MDS in conservative and endodontics. She has been serving patients related to dental from many years and connects efficiently with all her patients to so as to study the case and accordingly treat the patients effectively. This approach provides comforts to the patients and they can openly share all the health problems from which they are suffering. Through this, she has been spreading smiles to all her patients by providing the care their teeth deserve.
While traditional dentistry focuses on oral hygiene and preventing, diagnosing and treating oral disease, cosmetic dentistry focuses on improving the appearance of the teeth, mouth and smile. In other words restorative, general and/or family dental practices address dental problems that require necessary treatment, whereas cosmetic dentistry provides elective – or desired – treatments or services.
Cosmetic treatments may also provide restorative benefits. For example, dental fillings are a common procedure used to treat decayed teeth. Previously, most dental fillings were composed primarily of gold, amalgam and other materials that left visible dark spots on the teeth.
Todays dental fillings may be considered cosmetic to a certain extent because you can select fillings made of porcelain or composite materials that closely match the color of your teeth, thus maintaining the natural appearance of your teeth and smile. Many people may choose to have their older fillings replaced with newer, tooth-colored fillings to enhance their oral appearance.
Technological advancements in natural-looking, tooth-colored dental materials make today's cosmetic dental treatments more durable and predictable than in years past. Additionally, dentists are now using more conservative techniques to preserve as much of your natural tooth structure as possible, depending upon your specific clinical situation.
Dentists may also use such technologies as lasers in order to perform some procedures necessary for cosmetic treatments in their own offices – without the need for referrals to specialists. This makes procedures such as smile makeovers more comfortable and convenient for patients, as well as helps to reduce recovery time.
Cosmetic dentistry treatments currently in use include:
Inlays/Onlays: Also known as indirect fillings, inlays and onlays made from porcelain or composite materials are a long-lasting yet aesthetically pleasing way to provide a "filling" to teeth with tooth decay or similar structural damage. Whereas dental fillings are molded into place within the mouth during a dental visit, inlays and onlays are created in a dental laboratory before being fitted and adhesively bonded into place by your dentist. (Read more about inlays and onlays)
Composite Bonding: Chipped, broken, discolored or decayed teeth may be repaired or have their appearance corrected using a procedure called composite bonding. A dental composite material with the look of enamel and dentin is applied into the cavity or onto the surface of a tooth, where it is then sculpted into shape, contoured and hardened with a high-intensity light. The result is a restoration that blends invisibly with the remainder of the surrounding tooth structure and the rest of your natural teeth to create a healthy, bright smile. (Read more about composite bonding)
Teeth Whitening: Teeth whitening is perhaps the most commonly recommended cosmetic dentistry procedure. Teeth are often stained from smoking, food, drink (coffee, tea or red wine) or poor oral hygiene. Bleaching the teeth can enhance the appearance of your smile. (Read more about teeth whitening)
Dental Veneers: Composite or porcelain laminates that are adhesively bonded to the surface of a tooth to correct and repair chips and cracks will improve a worn appearance or severe tooth discoloration. Veneers may also be recommended if you have gaps in your teeth or if you have not had success with teeth whitening. Evaluate porcelain veneers cost and determine whether dental insurance may offset the cost. (Read more about dental veneers)
Dental Implants: Dental implants are artificial tooth root replacements that are used as a part of prosthetic (artificial replacement) dentistry in order to compensate for tooth loss. Often the result is not only an enhanced smile, but also a more youthful appearance, since missing teeth cause the face to collapse, making you look older. (Read more about dental implants)
Smile Makeover: Smile makeovers involve a comprehensive assessment of your smile aesthetics in order to improve its overall appearance. Typically one or more cosmetic procedures, such as dental veneers, dental implants, gingival sculpting and teeth whitening, will be required for several teeth in both the upper and lower arches in order to achieve the look you want. (Read more about smile makeovers)
Full mouth reconstruction: While consulting with you about a smile makeover to primarily improve the aesthetic appearance of your smile, your dentist may discover that there is a need to provide necessary treatment to correct functional problems with your bite, muscles, teeth and bone structure. If you need full mouth reconstruction, the materials available today make it possible for your dentist to provide you with durable, functional and clinically sound treatments that also look natural.
It is important to do your homework and investigate the level of cosmetic dentistry experience for each dentist you consider before setting up a consultation. You may want to ask if the dentist is skilled in providing full mouth reconstruction, or if he/she refers patients to another specialist if such treatments are needed. You may also want to ask if he/she is a member of the American Academy of Cosmetic Dentistry, which requires adherence to rigorous study, ethical standards and examination to qualify as an accredited member.
Other criteria for narrowing your choices include:
How long has the dentist been practicing?
Are the results shown in before and after photos of previous patients to your liking? Are the photos of actual patients that the dentist has treated?
How extensive is the practice? Does he/she offer study models, imaging technology and/or bonding previews when recommending and demonstrating procedure options?
What dental technologies (lasers, caries detection devices, CAD/CAM restoration, intraoral imaging, etc.) are used in the practice that may help serve your needs?
What patient comforts are provided through the practice – such as headphones that provide calming music, comfort chairs, spa services or sedation dentistry – that will make the treatment process a more relaxing and anxiety-free experience?
Emergencies are unlikely, but do find out what provisions the practice offers. Is the emergency service provided by the dentist or a staff member? Is communication over the phone or in person?
What to Expect at Your Consultation
Your initial consultation is an opportunity for you to learn about the practice that you've narrowed down your search to, as well as discuss what you like and don't like about your smile. It's also an opportunity to establish realistic expectations for your treatment.
Cosmetic consultations typically include records gathering. Because these records are important for developing a unique and precise treatment plan that will satisfy your needs, a significant amount of time may be spent for this purpose. Records gathering involves, but is not limited to:
A comprehensive intraoral examination and inspection of any existing dental work.

Intraoral photographs

Radiographs (X-rays)

Impressions of your upper and lower teeth (models and study casts will be made later).

Looking through smile design books that show an assortment of before and after photographs of different procedures.

Reviewing different tooth shapes and sizes to see what appeals to you.

Discussing tooth color

Using a computer monitor, reviewing your smile tooth by tooth so you can thoroughly understand what can be changed and how.
Your consultation may also include a meeting with a patient coordinator. The patient coordinator's role is to help you with scheduling appointments and follow-up care.
You may also meet with the practice's office manager to discuss the types of financing or payment options available to help you manage the cost of your treatment – dental insurance does not typically provide coverage for cosmetic treatment as it is elective. If not, remember to ask about what the financing options are. While payment plans are available through a number of dental loan providers, your dentist may offer in-house payment options as well.
Considerations for the Consultation
During your consultation, make note of how you feel about the practice's ambiance. Specifically, are you comfortable with the dentist's chair-side manner? Is the staff friendly, welcoming and quick to address your concerns? Since treatment can take time, it is important to establish a rapport with all individuals involved.
If the dentist provides you with a diagnosis and treatment plan during the consultation, it is important that he or she share that information with you in detail. Make sure that you understand your diagnosis and any viable treatment alternatives. Make sure that you feel completely comfortable with the level of detail and thoroughness of the explanations you are given so that you can make an educated decision about your treatment plan.
Likewise, when providing you with a treatment plan, your dentist should be able to tell you about the type of materials that will be used in the fabrication of your restorations. Be sure to ask about how long the results are expected to last and the type of maintenance required in order to sustain the benefit of the procedures. For example, teeth whitening must be repeated every three to six months – depending upon the procedure you choose – in order to maintain the benefits. Similarly, you may be required to wear a protective mouth guard at night to help maintain your veneers.
Since most procedures include restorations made in a dental laboratory, ask about the dental laboratory technician your dentist plans to involve in your treatment. Is the laboratory technician or ceramist a Certified Dental Technician or an accredited member of the AACD? Has the dentist worked with this laboratory technician for many years and/or on similar cases in the past?
When you select a cosmetic dentist, you are selecting a dental professional who will help you change your appearance by changing the look of your teeth and your smile. It is a very personal and important choice. Most procedures are not reversible, so you will want to take your time, ensure that you feel comfortable with the dentist, and that you feel confident with his/her skills and capabilities. When you do, you will likely be happy and completely satisfied with the results that are achieved with the treatment you receive.
Frequently Asked Questions
What is an Expanded Functions Dental Assistant (EFDA)?
An Expanded Functions Dental Assistant (EFDA) plays an important role in a dental office, preparing duties that include patient, chair and administrative work. Each EFDA is required to have state and radiology certifications, in addition to meeting the necessary guidelines to work in this field. Their responsibilities may include, preparing treatment rooms before procedures, reviewing dental records, ensuring each patient is comfortable and taking and developing x-rays. An EFDA may also provide technical assistance to the pediatric dentist, such as applying anesthesia or pain medication during a cavity filling.
Who is Children's Dental Health?
Children's Dental Health is a leading, regional provider of pediatric dental services. Our dentists and dental staff are knowledgeable, passionate, and specially trained to provide the best dental care possible to every child, including those with special needs. We strive to make children feel calm and comfortable during their visit with the dentist. We also provide a fun atmosphere where children can play and be entertained by video games and movies before being seen by the dentist.
Why choose a pediatric dentist vs. a family dentist?
Pediatric dentists are specialists in treating the unique needs of children. A pediatric dentist has completed an additional two to three years of specialty training beyond dental school. He/she specifically treats the oral health needs of infants and children through adolescence, including those with special health needs. Pediatric dentists are skilled at using smaller equipment designed for a child's mouth and better understand the intricacies and importance of baby teeth in a growing child. They also focus more attention on educating patients and parents about preventive care to help children avoid complications such as decay, infection, speech problems, and cosmetic issues. Furthermore, Children's Dental Health completes a detailed risk assessment on each patient so it can provide additional support and services to the children who need it the most.
How often should my child see a pediatric dentist?
children start seeing a dentist every six months, by their first birthday or once their first tooth emerges.
Are baby teeth really that important to my child?
Primary, or "baby," teeth are important for many reasons. Not only do they help children speak clearly and chew naturally, they also aid in forming a path that permanent teeth can follow when they are ready to erupt.
It is important to remember that oral health affects more than the health of your teeth. Cavities in baby teeth cause pain and swelling that can be tremendously uncomfortable for your child. Oral infections can enter the blood stream and lead to other serious health problems. Bacteria can quickly 'jump' from one part of the mouth to another, thus resulting in infections and cavities in new erupting adult teeth.
What food restrictions should I know about before or after my child's visit?
It's best to have your child avoid eating anything heavy within 30 minutes before your child's appointment. Children shouldn't eat for 30 minutes after fluoride treatments. Following a visit involving the use of Novocain, children should not eat anything crunchy or chewy until the numbness wears off (usually about 2 hours); however, they can eat soft, mushy foods after their visit.
Toothpaste: when should we begin using it, and how much should we use?
The sooner the better! Starting at birth, clean your child's gums with a soft infant toothbrush or clean washcloth and water. Parents should use a very tiny smear of fluoride toothpaste (too much fluoride can make a baby sick) to brush baby teeth twice daily as soon as they erupt, along a soft, age-appropriate sized toothbrush.
How do dental sealants work?
Although fluoride use has greatly reduced the incidence of cavities in children, its success is limited in the deeper parts of the tooth. Sealants are recommended as a safe, simple way to help your child avoid cavities, especially for molars, which are hardest to reach. They are easily, quickly, and comfortably applied, and they may effectively protect your child's teeth for many years.
What should I do if my child has a toothache?
First, rinse the irritated area with warm salt water and place a cold compress on the face if it is swollen. Come see us as soon as possible.
How can parents help prevent tooth decay?
Parents should take their children to the dentist regularly, beginning with the eruption of the first tooth. Then, the dentist can recommend a specific program of brushing, flossing, and other treatments for parents to supervise and teach to their children. These home treatments, when added to regular dental visits and a balanced diet, will help establish a lifetime of healthy habits for your child.
What kind of fillings do you use on patients?
Children's Dental Health is proud to use white, not silver, fillings on our patients. There are a variety of reasons why our dentists choose to use white fillings versus silver fillings. For instance, white fillings are mercury-free, and mercury is viewed by some as being toxic. There is also less removal of the tooth structure when using white fillings. If done correctly, the white filling is less sensitive to hot and cold, making it a better filling for children. Silver fillings tend to weaken the teeth and make them more susceptible to breaking, while white fillings bond to the natural tooth and restore most of its strength. The best thing about white fillings, and why our dental staff choose them, is that they match the natural color of the patient's other teeth. No one can tell that a filling is even there!
What constitutes a dental emergency?
A broken/chipped/fractured tooth, painful toothache, or other dental issue that causes your child pain is considered an emergency. If your child faces a dental emergency, give us a call immediately. We are here to assist when your child's dental health is at risk.
If your child is bleeding profusely, or you believe they may have a more serious medical injury, please call 9-1-1 or take your child to the nearest emergency room.
How can I tell if my child is getting enough fluoride?
Fluoride protects teeth by supplying the enamel with important nutrients and minerals. Our doctors can help you understand how much fluoride your child is getting with a regular oral exam and consultation. Toothpaste is one important source of fluoride, but many communities also add fluoride to their water supply.
What is sleep dentistry, and why would a pediatric dentist recommend it?
Occasionally, a pediatric dentist will recommend that a child undergo sedation to safely and comfortably allow all proposed dental treatment to take place. Rest assured, our dentists are specially trained in the safe administration of pediatric dental care under general anesthesia, and during these procedures, are accompanied by registered nurses and anesthesiologists, and state-of-the-art technology. Our dentists perform sleep dentistry in a safe, comfortable environment: one of our three AAHC-accredited outpatient surgery centers. We will only ever perform these procedures in our surgical centers to ensure the best outcome for your child.
Your child may fall under this category if:
He/she is not relaxed or calm enough for treatment to be performed safely.
He/she needs a large amount of restorative work that can best be done in one long appointment.
He/she needs extractions or other treatment that might be hard for the child to tolerate while awake.
He/she has a disability that limits the child's ability to understand directions and be treated safely.